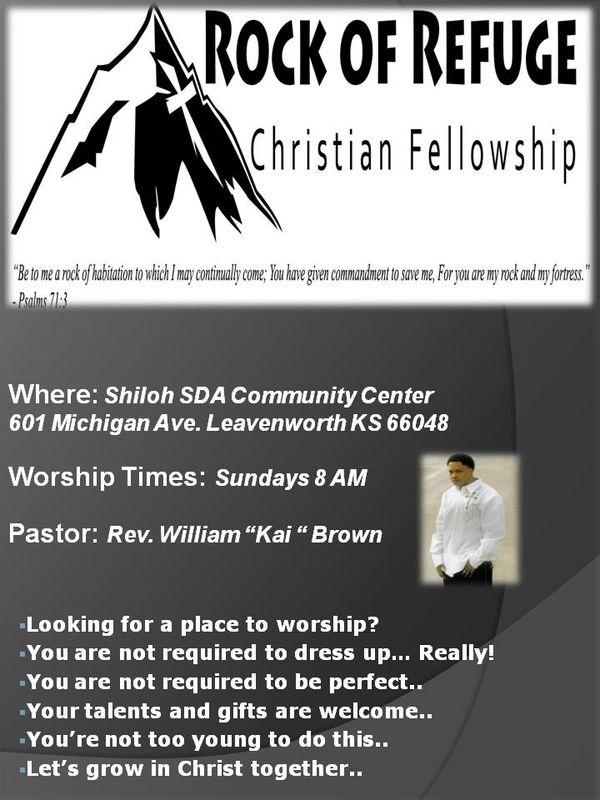 I don't want to try to change you.. Only my God can do that..
I am not out to get your money.
I am not into a building fund but into building people.
I am not here to judge you..

I want to serve you.. That's what ministry is all about.
I want us to grow together..
I want to show you what Love really is.
I want to witness the miracles of God with you.
I want to pray for you.. As a matter of fact, I already do.
Ministry is not contained within 4 walls.. If needed we will come to you.
The Bible provides direction and words of hope. It's not meant to be used to beat you up or belittle you.


We are ALL a work in progress

.. I'm counting on you to make me better..

Hey, I have a friend that I want you to get to know..
That friend is not wishy washy or a flake... Won't steal your man or mess with your girl.
My friend sticks closer than any brother..
The friend will dry every tear.. Hold you close at night
Always have your back..
My friend won't trip on how you dress.. If you are tatted up or not
If you've done wrong or are doing wrong right now.
Not tripping if you're sagging.. On Drugs, alcohol, or sellin dime bags.
See my friend has a way of encouraging you into stepping into the right path.
He'll provide peace and security that your crew could never give. Provide all the ends you'll ever need.
I'm a living witness. I once dwelled with the gang bangers, drug dealers, thugs, homeless, and menaces.
Yet, HE chose me to relay a very important message to you.  the message is Jesus Loves you!
He wants you to get to know HIM... Just how awesome HE is for yourself.
I am not into showing you religion, but ushering you into a true relationship. Saying all of this, It would be my sincere honor, to be the one to do just that.

MAY I HAVE THE PLEASURE OF INTRODUCING YOU TO JESUS?
Join us on Mondays thru Fridays for Morning Prayer.  The time is at 6 am Central.  Folks on the east coast that will be 7 am. Please call in at least 5 minutes before. Prayer request will be taken at 10 till.  We would love for you to join in with us.  Here is how:
Dial: 563-999-1163
The access code is 640382
Please announce who you are so that I know who is in the room with us all. Let's go to the Father together. I am excited to meet you there.
Word of The Week by Deaconess Rita Wright
I Have a Father Who Can Most people that grew up in single parent home can identify with an uncle, cousin or perhaps an older brother as a father figure for assistance with homework, riding a bike, dating, repairing fixtures in the home, etc. Those who had a father in the home placed their trust in him to make all things WELL. As we mature, we have the tendency to rely on our own strength, intellect, finances, networking etc. to navigate through life challenges, struggles, and circumstances. There are days of victory, days of defeat and days when you don't know what to do. I am reminded during these times of Jeremiah 32:17 "Behold, I am JEHOVAH, the God of all flesh; is there anything too hard for me"? When encountering life events that may appear to be insurmountable such as health issues, unemployment, unstable marriage, unappreciated, unloved, unfair treatment, substance abuse, hostile work environment, mind incarceration, emotional blackmail, empty bank account, home foreclosure, car repossession, - real life issues. Stand on - Behold, I am JEHOVAH, the God of all flesh, is there anything too hard for me". "I Have a Father Who Can" • A Father who can turn darkness into light • A Father who can turn a sea into a highway • A Father who can turn bones into an army • A Father who can make a way out of no – way • A Father who can turn water into wine • A Father who can make your enemies to be at peace • A Father who can heal sickness and diseases • A Father who can open doors to prosperity • A Father who can never leave me nor forsake • A Father who can defend, protect and provide
You can pay your tithes and make an offering below.